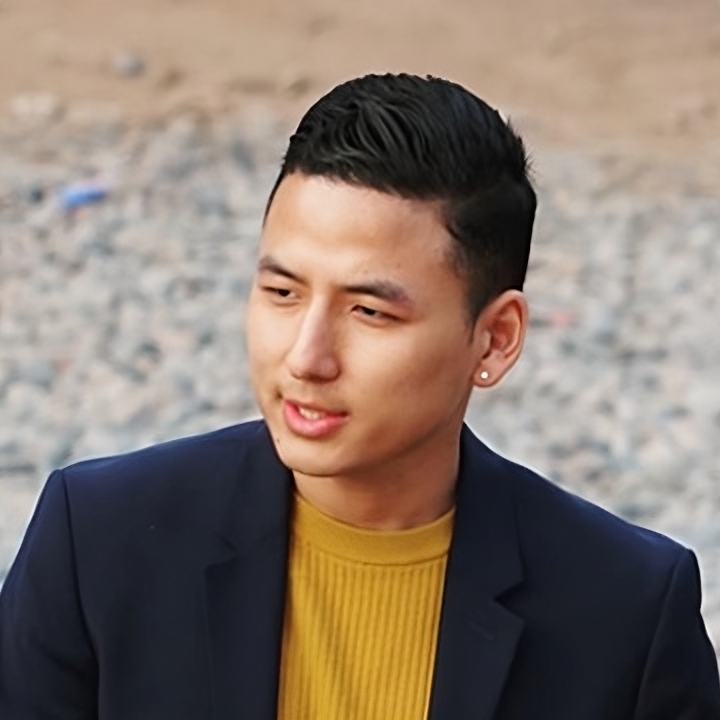 Quality Thoughts. Elevated Mind.
© 2023 All rights reserved by Everest Insight
Thank you for visiting with me. I appreciate the opportunity, and am thrilled to share my passions and experiences.
On this site, you can learn more about me and the services I provide, such as MBA Mentorship and Quality Thought Coaching. You can also follow me on social media, contact me directly, or subscribe to my newsletter for a regular offering of content on developing a quality mindset.
Additionally, I will soon be launching a video podcast called "Gomo Spills The Tea" in which I will explore the human side of fascinating people who have been influenced by Buddhism, both personally and professionally.
I invite you to take a moment to explore my virtual space. Let's connect and take this journey together towards a more fulfilling and meaningful life.
I am grateful for this life, one that has been fueled by a unique and diverse range of experiences gained from monastic training, the music industry, entrepreneurship and the non-profit world, all of which has helped to ground my views towards living, learning and educating in authenticity, relevance and pragmatism.
My story began in Montreal, Canada, where I was born into a Tibetan family on 8-8-88. We lived in a tightly-knit French community, so my first language was French. I was living a normal kid's life with the nickname "de l'eau"; apparently, I loved and always asked for water. But then at the age of four, everything suddenly changed. His Holiness the Dalai Lama recognized me as the reincarnation of the renowned Buddhist master, the 22nd Gomo Tulku, from whom I since adopted the name.
Soon after, I moved to the US and then Italy before I called India my new home. It was 1996, at the age of seven, when I was enthroned in the largest Tibetan Buddhist monastery where over 4,000 monks studied and trained. For the next 12 years I received extensive monastic training on cultivating the heart and understanding the workings of the mind.
It was in 2009 that I decided to take a turn in my life and leave monkhood to pursue a path that felt more authentic, as I had a different vision in life for myself. I was curious about the world outside the monastery walls and wanted to broaden my understanding of life. I started by following my lifelong love for music and became a recording artist, creating an EP album, allowing me to connect with my generation in a meaningful way. Having fulfilled this dream, one I'd had since my teenage years as a monk, I then ventured into entrepreneurship and began exploring various business opportunities. In 2018, I founded I Saved A Life, a non-profit organization that helps aid and support refugees and underprivileged families.
Traveling extensively for business, charitable projects, and to deliver seminars on training the mind for optimal thinking has been a journey of continuous learning, shared experiences, and exploring connections with amazing people all over the world. Reflecting deeply on each step taken has helped me to form an intimate understanding on how we can approach our daily challenges, improve the quality of our thoughts and transform our expected future.
There has always been a calling for me to collaborate, share viewpoints and offer insight. I am thankful to have the opportunity to be of service, and help people to realize the benefit that comes from building better mindsets and successfully integrating ancient principles in this rapidly changing modern era.
Currently, I live in the US, but I also split my time between Italy, India, Canada and other parts of Europe and Asia.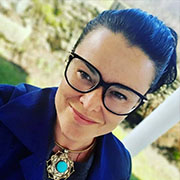 Working with Gomo Tulku initiated a profound and lasting change in my life. Through his coaching, I gained a deeper understanding of my strengths and weaknesses, and was able to identify areas for personal growth.

Gomo Tulku's approach bridges the gap between ancient wisdom and modern lifestyles, and the support I received from him continues to thrive today. With the help of his guidance, I was able to establish a consistent routine that has been invaluable in navigating daily challenges, and has allowed me to share my resources with others, which brings me immense joy. Furthermore, I've witnessed significant business growth, with noteworthy improvements.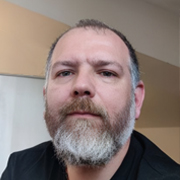 During Rinpoche's visit to Slovenia as part of his MBA tour, I had the chance to meet him for the first time. Despite his youth, Rinpoche had gained remarkable fame, so I was eagerly anticipating his arrival. However, what I experienced in person was beyond my expectations. My initial impression of Rinpoche was that he exuded vitality, with a beaming smile radiating happiness and warmth.

While attending his teachings, tears welled up in my eyes as I felt that he spoke directly to me, addressing the uncertainties I was dealing with at that time. To my surprise, all my problems vanished in his presence. The atmosphere around him was brimming with love, serenity, and pure joy. It seemed like I was reconnecting with an old friend when I met Rinpoche.

Rinpoche displayed a genuine interest in us, showing curiosity about our experiences and the challenges we faced. Despite his profound understanding of our inner selves, he posed thought-provoking questions directly to us. A remarkable incident occurred when I caught a glimpse of Rinpoche's phone while sitting behind him, and to my surprise, he was reading the very same pages that had caused me trouble before, pages I had not disclosed to anyone. This incident served as a clear indication of Rinpoche's remarkable ability to comprehend our circumstances and his unwavering dedication to assisting us on multiple levels. I wholeheartedly believe that Rinpoche's guidance empowers me to surmount difficulties that I never thought possible, and the positive impact of following his advice extends far beyond our wildest imagination, encompassing vast realms of potential.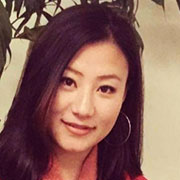 There was a time when I wanted to give up on life. My family and friends didn't understand the severity of my mental illness and were unsupportive during my worst moments. Being a single mother of a one-month-old baby only added to the pressure. I also experienced panic attacks that made it difficult to eat, sleep, and deal with people. But after I attended Rinpoche's one-on-one session, everything changed. Rinpoche right away helped me identify the most important issues to deal with and pointed out key things that I had to work on. I took his coaching to heart and have been implementing his advice ever since.

Mental illness is not a joke, and it's crucial to ask for help and talk openly about it. Thanks to Rinpoche, I have my life back. If you're going through a hard time as I did, get in touch with Gomo Rinpoche.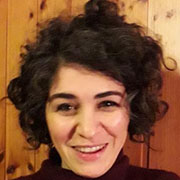 Participating in Gomo Tulku's Sunday Reflections was a highly inspiring experience. Not only was Rinpoche extremely helpful on a personal level, but what I appreciated the most was his ability to explain the Dharma using relatable everyday experiences that resonated with everyone. Rinpoche's reflections were grounded in concrete happenings, and his approach was always spontaneous, encouraging, and forward-thinking. It felt like being in a group of supportive friends, where there was no judgment. Rinpoche's skillful ability to create such an atmosphere and convey the Dharma in a profound yet accessible way undoubtedly benefited many people.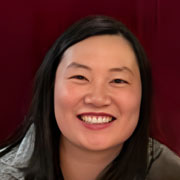 Gomo Tulku provided me with an insight that was immensely valuable and life changing. When l was going through a rough time, he was there to listen and explained the 3 Jewels in Buddhism and reminded me how ever changing life was. His ability to listen and provide impactful feedback allowed me to not only feel better but changed my perspective on life. He aided me in finding better coping mechanisms to navigate hurdles in life. I am grateful for his support and guidance through rough times.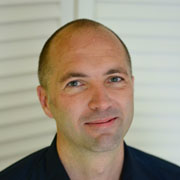 When we first met, I was surprised that a spiritual leader could be so direct and easily approachable. His warm-hearted teaching style instantly put me at ease and made me feel like I was reconnecting with an old friend. With his unique educational background and life story, he is an authentic link between the Buddhist teachings and our everyday life, making them relatable and relevant.

Moreover, his non-profit organisation "I Saved A Life" has deeply touched me, as it has positively impacted the lives of so many.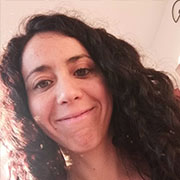 During Covid lockdown, I received invaluable coaching and mentorship from Gomo Tulku, which turned out to be one of the best decisions I have ever made. With his help, I was able to see things from a different perspective and think more clearly, allowing me to navigate through the challenging situation with a calmer mind and greater acceptance.

In addition to aiding my personal growth, Gomo Tulku's mentorship was also incredibly useful for my dharma practice. He helped me organize a week-long retreat and adapt the teachings to suit my particular worldly problems and concerns. Throughout our interactions, I felt understood and comfortable expressing myself freely.

One of Gomo Tulku's greatest strengths is his deep understanding of different cultures, having lived in numerous countries. This enables him to skillfully adapt Dharma teachings to different mindsets and individuals. He even helped me develop new business ideas and projects, motivating me to keep trying new things and embrace new possibilities, despite the challenging circumstances at the time.

Emptiness and acceptance were two key concepts that Gomo Tulku emphasized throughout our time together. This approach gave me a fresh perspective on the delusions that typically cloud our minds and allowed me to view things more objectively. Overall, I highly recommend Gomo Tulku's coaching and mentorship services.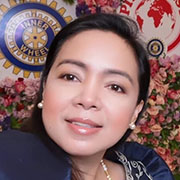 Gomo Tulku successfully balances the professional and personal needs of his clients with equal importance. His friendly, outgoing, and amiable personality allows him to ask insightful questions, actively listen, and provide affirmative responses, putting those he works with at ease. Moreover, his empathetic nature ensures they feel valued and heard. Furthermore, he displays a clear focus on achieving goals and completing tasks efficiently, making him an invaluable member of any team.
My uncommon story was featured on The Oprah Show.
I won the Tibetan Music Award for 2011 Best Male Artist.

I lived in 3 continents and have travelled to 25 countries.

My first media appearance was at the age of 6 on NPR.

At 17 I took a break from the monastery for US high school.

T.I.'s 'Bring Em Out' music video inspired me to do music.

I'm recognized as the reincarnation of my mom's dad.
Experience
Founder and President
I Saved A Life was founded to aid refugees and underprivileged families, thus far completed 13 major projects and benefited over 150,000 people:
Tibetan Refugees: Developed a program to survey communities, identify core needs and measure outcomes. Action teams created and high efficiency systems implemented to provide: hygiene kits, housing renovations and basic life necessities.
O2 For India: Designed and mobilized a rapid community response force to the COVID-19 crisis. Medical equipment for 21 hospitals and 625.000 masks for 25.000 rural families sourced and delivered, plus cash aid given to 565 families.
Ukrainian Refugees: Fundraised then assembled a team to bring 3 tons of medical and food aid to refugees in Poland in collaboration with internationally recognized charities.
Almsgiving 2023: Leading the ISAL team on an innovative pilot project in India to help refugee and underprivileged families reach self-sufficiency.
2017 - Present
Everest Insight
Speaking Engagements & Coaching
Speaking Tours and Online Seminars: Over 30 speaking events across Europe and Asia, and 15 online seminars focusing on new ways to navigate trending social issues and pressures. Themes included "Spirituality & Daily Life", "The Reality of Impermanence" and "Dealing with Destructive Thought Processes".
Quality Thought Coaching: From a basis of authenticity, relevance and pragmatism, supportive assessments are provided with insights and techniques tailored to clients' needs. Methods include emotional balancing, developing strategies to improve mindsets, and how to lead a modern Buddhist lifestyle.
2012 - Present
Various Companies
Consultant and Investor
Building value, exploring opportunities and unlocking potential
Organizational Internship, "C Suite" support, government and client relationship management, non-profit, Strategic B2B partnership development.
Financial Roles: Serving the needs of clients, shareholders and stakeholders by raising capital, investing and managing funds.
2009 - 2011
Middle Way Entertainment
Recording Artist
Pursuing a childhood love for music, a passion project was fulfilled resulting in the recording of my album "Take One", an EP with an award winning single:
Production: Music Video creation, recording, touring and merchandise.
Collaboration: Various musicians including Grammy nominated artist Jidenna and secured a clothing sponsorship with the fashion brand GUESS.
2007 - 2008
Sera Jey Monastery
Fundraiser for Rig-Chung Project
Leader Initiative: At the age of 19, led a team to successfully raise USD $130,000 to benefit the monks of Sera monastery in India.
Project Targets: Sourcing and installing generators, floodlights, seating facilities and providing cash donations for 6.000 monks.
Education
Bachelor's in Buddhist Studies
I spent 12 years in the largest and most prominent Tibetan Buddhist Monastic University in India, studying Buddhist philosophy and psychology. In 2008 I received the bachelor's (equiv.) degree and achieved the esteemed honor of participating in a rigorous scholastic debate in front of over 4.000 monks.
Personal Narrative Training
Mindfulness-based Personal Narrative training to identify, realign and optimize one's personal narrative. A fitting and modern compliment to Buddhist mind-training techniques.
Corporate Mindfulness
Facilitator training at Potential Project to assist forward-thinking companies help employees and teams unlock their full potential for more happiness, resilience and productivity at work.
Mind & Heart Development
Annual 2 month return to the monastery for continued studies in Ancient Indian thought such as Mādhyamika (The Middle Way) and Bodhisattvacaryāvatāra (Bodhisattva Way of Life).
Skills
Project Vision, Design & Delivery
Developing Strategic Partnerships
Building High Performance Teams
Corporate Mindfulness Education
Learn from the previous Gomo Tulku
Learn from the previous Gomo Tulku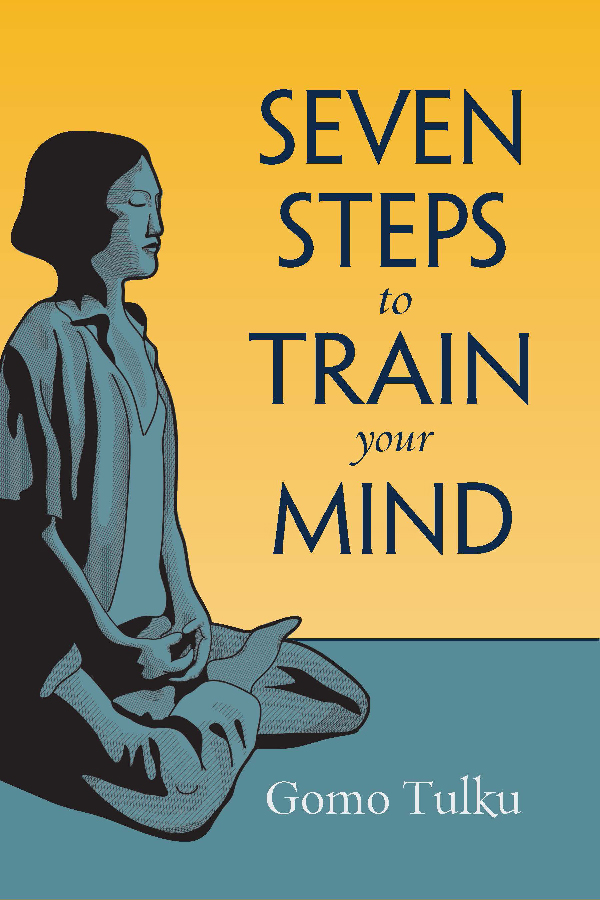 Gomo Tulku's commentary provides many details on how to put mind-training techniques into practice to help achieve peace of mind, and instructs readers on how to look inward for the causes and cures of daily hardship and adversity.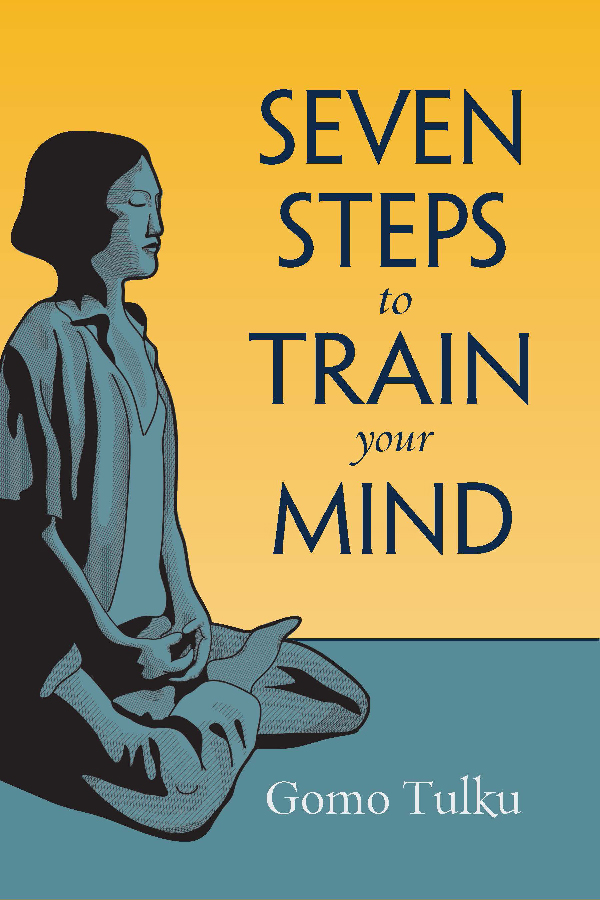 Gomo Tulku's commentary provides many details on how to put mind-training techniques into practice to help achieve peace of mind, and instructs readers on how to look inward for the causes and cures of daily hardship and adversity.
Want to send something?
Gomo Tulku
10 W Broadway, 7th Fl
Salt Lake City
UT - 84101, USA